The city intersects a complicated mixture of Bangkok and other Southeast Asian cultures, spicing up the fun and recreation—you name it from shopping to various Asian dishes.
Get it all, 3 for 1: Kuala Lumpur, Malaysia.
---
Nowadays, cities are transforming fast widening its gap from the obsolete past. With vibrant atmosphere, convenient transportation, and eclectic fashion and design, Kuala Lumpur has grown into one of the major metropolitan regions in the world. The city intersects a complicated mixture of Bangkok and other Southeast Asian cultures, spicing up the fun and recreation—you name it from shopping to various Asian dishes.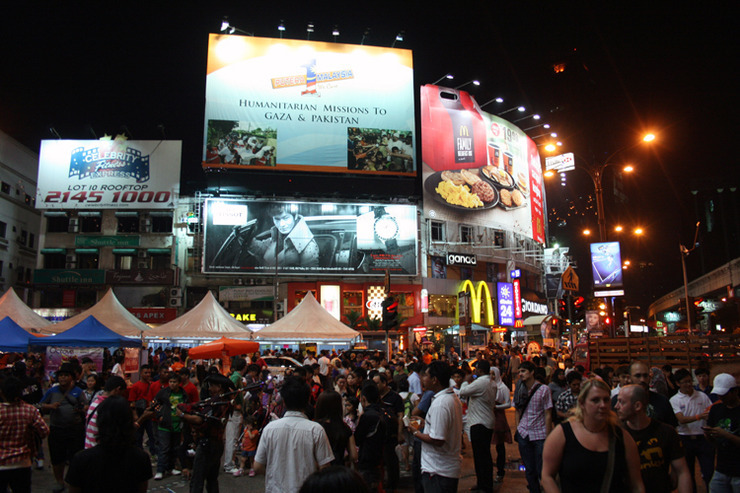 19th century Kuala Lumpur.
---
It wasn't until the late 19th century that jungle of Malaysia became packed with people looking for vein of ore. Since then thanks to the flux of capitals, the city quickly transformed into a major tourist destination inundated with high-fashion brands, retail shops, and skyscrapers. Moreover, multi-ethnicity and multiculturalism that molded unique Malay taste and culture as well as monorail system that takes people to places engendered dynamic, service-driven city, Kuala Lumpur. Due to its humid and rainy tropical rainforest climate of 70 to 90 degrees, dreary tourism sites may first come into mind for some people. However, a low-priced monorail for long distance travels within 5~10 minutes and a juxtaposition of skyscrapers and green parks joined by various ethnicities reassure how baffling Kuala Lumpur is.
A Place Where the East Meets the West.
---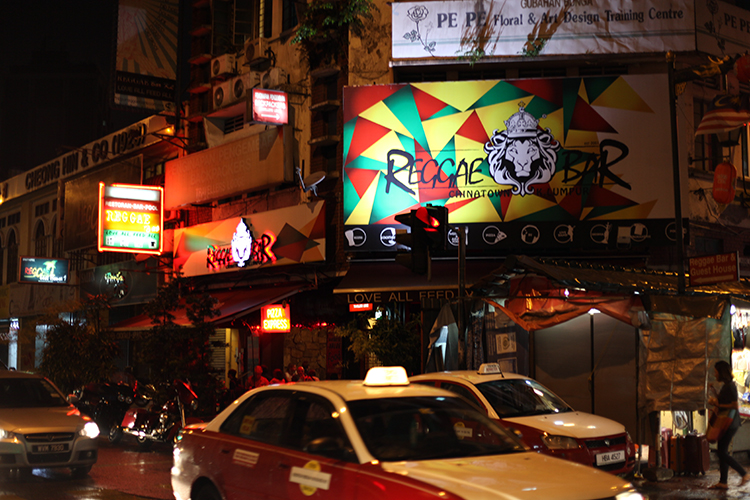 The metropolitan hub boasts the world's most exorbitant Chinatown and overseas Chinese society for 70% of Malaysia population is composed of Chinese. Experience the city's latest fashion, luxury goods, and electronics at Bukit Bintang; a vigorous bustling Petaling St. of Chinatown; the tallest twin building in the world, the Petronas Twin Tower; and the Central Market to find traditional Malay culture. .
You Think You Know Fashion?
---
Find bonded imported clothes to major big-name brands for discounted price up to 80% at the world's shopping tourist place as famous as New York, Tokyo, Hong Kong, or London. There are three places to keep in mind while shopping at Kuala Lumpur. A major hot trend shopping and entertainment district, Bukit Bintang; Petaling Street that turns into a shopping hub with in Chinatown; and last but not least, Bangsar Village, a foreign residential shopping district where you can find affordable and delicious brunch as well as abundant outlets. Make sure to wear comfy clothes and shoes to fill up empty suitcases you brought after strolling through Starhill Gallery—a luxury retail mall where Gucci, Louis Vuitton and other major brands are located—and Malaysia's largest retail asset, Suria KLCC for three to four days. Besides for shopping, there are exotic festivals and multiculture unlike other Islamic countries, relatively cheap price, and the cohabitation of the past and the present that keep Kuala Lumpur young and captivating at all times.

If you are still debating whether to go on this trip, I'd say, "Just do it." For Kuala Lumpur will never keep you bored for a second, but instead provide you with endless excitement.


PINCAKE TIPS :Just a little bit outside the capital city are resorts and other major cities to fulfill your freedom. There's also public transportation that connects to Singapore, so make sure to schedule your trip at least for five days. To minimize the cost, check out hot sales at Air Asia (http://www.airasia.com) that connects major Southeast Asian cities, Asia, and Australia. It can cost you nothing to experience 3 for 1 of shopping, food, and culture.